Flag of Paraguay,Republic of Paraguay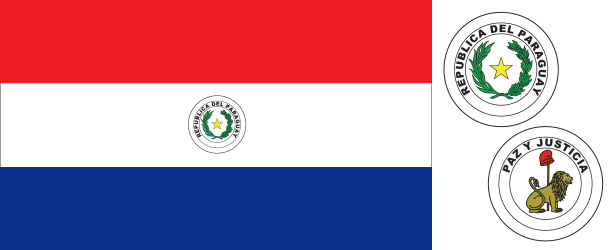 Paraguay national flag,horizontally striped red-white-blue national flag. It is distinctive among national flags in having a central coat of arms on the obverse side but a different seal on the reverse. The flag's width-to-length ratio is 3 to 5.
Detail:
Adopted on: 1842 Proportion: 11:20 Country: Paraguay
Story:
The national flag is rectangular and the ratio of length to width is 2:1. From top to bottom, the flag is composed of three parallel equal rectangles of red, white and blue. In the middle of the white, there is a national emblem on the front and a financial seal on the back.
Invite answers
Add answer